DAVID JOLLY RACING
David Jolly lives for racing and the satisfaction and reward that comes with perseverance and dedication. Located on the undulating coastline and rolling sands of Goolwa in South Australia David and his team, both staff and horse, wouldn't want to be anywhere else when it comes to training horses. David believes the relaxed environment where nothing needs to be rushed is an ideal way to train his horses and the results have backed up his thoughts. David Jolly Racing has had great results at home in South Australia and also across the border in Victoria with horses such as Budriguez and Rock Status. Regarded as an astute judge by his peers David is looking forward to what lies ahead at Jolly Racing with a strong young team of horses ready to fulfil their potential.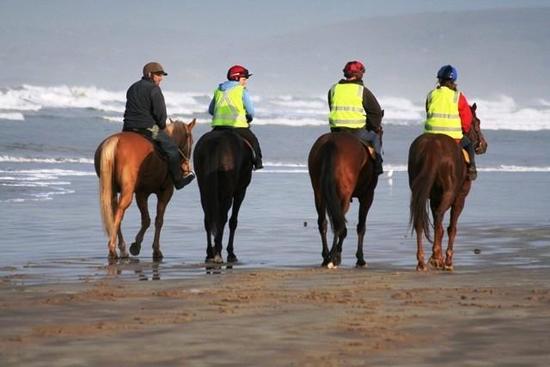 Horses Currently Available
2 year old Grey Filly
Sire: Puissance de Lune Dam: Gauze
We have limited shares available in this 2 year old Puissance De Lune filly currently in her 2nd preparation.
She is a big imposing filly by a sire that is going places this spring with a Derby and Oaks contenders.
Please contact us for more informa...
Upcoming Runners
Latest Results
| Horse | Finished | Date | Race | Margin | Jockey |
| --- | --- | --- | --- | --- | --- |
| Thompson's Reward | 3 | Dec 07, 2019 | 4 - Morphettville Parks | 1.20 | Todd Pannell |
| Bolt I Am | 4 | Dec 07, 2019 | 5 - Morphettville Parks | 2.50 | B Vorster |
| Lakhani Rose | 1 | Dec 04, 2019 | 3 - Gawler | 0.30 | Kayla Crowther |
| Trip | 3 | Dec 04, 2019 | 2 - Gawler | 1.10 | Kayla Crowther |
| Chappette | 7 | Dec 01, 2019 | 4 - Murray Bdge | 8.50 | Todd Pannell |
| Sarnia | 5 | Nov 30, 2019 | 4 - Morphettville | 1.70 | Kayla Crowther |
| Bajan | 1 | Nov 29, 2019 | 8 - Port Lincoln | 0.50 | Kayla Crowther |
| Adozenroses | 2 | Nov 27, 2019 | 7 - Strathalbyn | 2.80 | B Vorster |
| Lakhani Rose | 4 | Nov 17, 2019 | 4 - Strathalbyn | 3.60 | Kayla Crowther |
| Bajan | 8 | Nov 17, 2019 | 8 - Strathalbyn | 4.60 | Kayla Crowther |
| Adozenroses | 1 | Nov 17, 2019 | 1 - Strathalbyn | 0.20 | Todd Pannell |
| Streetcar Stranger | 1 | Nov 17, 2019 | 2 - Strathalbyn | 3.50 | P Gatt |
| Sarnia | 4 | Nov 17, 2019 | 3 - Strathalbyn | 1.70 | Kayla Crowther |
| Trip | 3 | Nov 17, 2019 | 4 - Strathalbyn | 3.30 | Todd Pannell |
| Bolt I Am | 4 | Nov 17, 2019 | 7 - Strathalbyn | 3.00 | P Gatt |